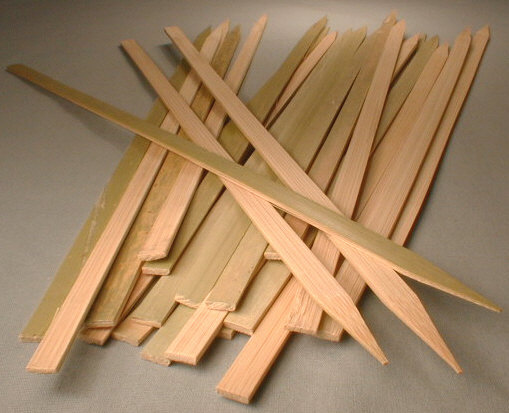 Products Name:
HBF-BK002
Products Description:
As a bamboo skewer supplier in China,We offer various styles of bamboo skewers, our length and width are available . Bamboo skewers are a nice way to present food or to cook food, They are great for grilling, especially for satay, shish kebabs and skewered vegetables and fruit, these skewers are a handy item to keep in the kitchen.These skewers are made entirely of bamboo, which is an environmentally friendly alternative to wood.
Flat Bamboo with one point
Specifications
1. Size: Diameter: 2.5,3.0,4.0,5.0,6.0mm available,Length:15cm-60cm
2. Packing:PP bags.